About Us
Kim Alpha Bridal Wear
Find out more about Kim Alpha Bridal Wear
About Us
Find out more about Kim Alpha Bridal Wear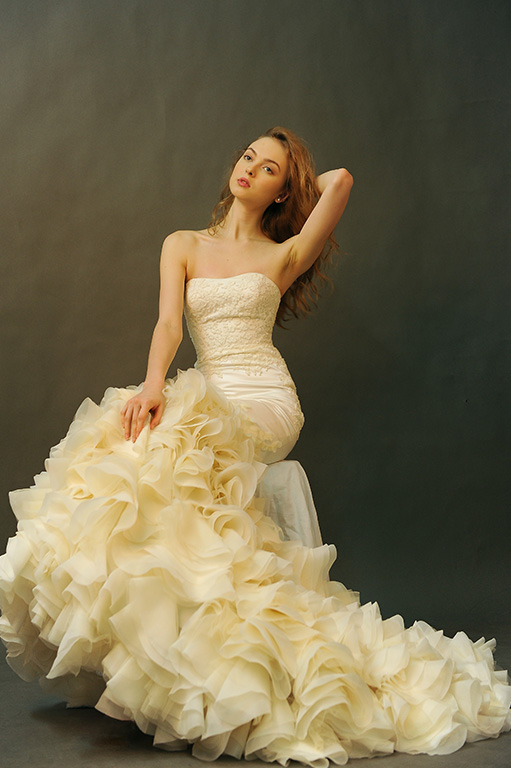 About Kim Alpha Bridal
At Kim Alpha Bridal, every gown is truly a work of art. Each exquisite dress is lovingly handcrafted from premium-quality fabrics, and with over ten years of industry experience the talented team is capable of creating a dress to suit any style. Motivated by a desire to form stronger connections with their Australian clients, the newly established Melbourne bridal studio is available to provide expert advice on all of your bridal fashion needs.
Whether you're interested in a delicate lace gown, a sleek and silky design, or perhaps you're not quite sure what you'd like, the team at Kim Alpha Bridal can help make your dream gown into a reality.
Only the Best
Why Choose Us?
Our production team has over 10 years of experience in fashion design and the wedding industry and have worked with brides from all over the world, so we understand what types of dresses look best on any body type. With our practical know-how and artistic vision along with your personal style and beauty, there is nothing we can't accomplish!
Custom Made Gowns to Order
At Kim Alpha Bridal, we understand that sometimes we may not have the dress that you wish to have, maybe because of the size or you wish to change the design. This is where you can take an advantage of our service. As all of our gowns are handmade, we can change the size and modify the design as you desire to ensure you have a wedding gown that you are dreaming of. Please bear in mind that any customisation will take time to make and may incur additional costs.
See our range of dresses here
Kim Alpha Bridal
How It Works
View Online
For your convenience, you can view our range of wedding gowns and veils online where ever you are from your computer, mobile phone or tablet.
Production
Once you've found "the one", we will give you guidance of how to get your correct measurements. We may request that you send us a pictures of yourself so we can see your body figure, to help us get a clear vision on what is needed to make the dress fit your body type.
If you are unsure about your measurements, you can have your measurements taken with our contracted alteration team in your local area.
Final Fitting
Before you receive your wedding dress, we will send you pictures of the final product and then send it to you. For local brides, we are happy to receive the dress back and make any necessary alterations should any issues arise. For non-Melbourne brides, our contracted alteration team can make your required alterations in your local area.
Please note, Kim Alpha is not taking appointments or pickups in store. We will have a discussion with you carefully before any order. We will like to provide you with the best WOW impression for you wedding day with our creations. All of our products are pieces of art, we make with with love and we hope you love them as much as we do.
Thank you for your love with Kim Alpha Bridal